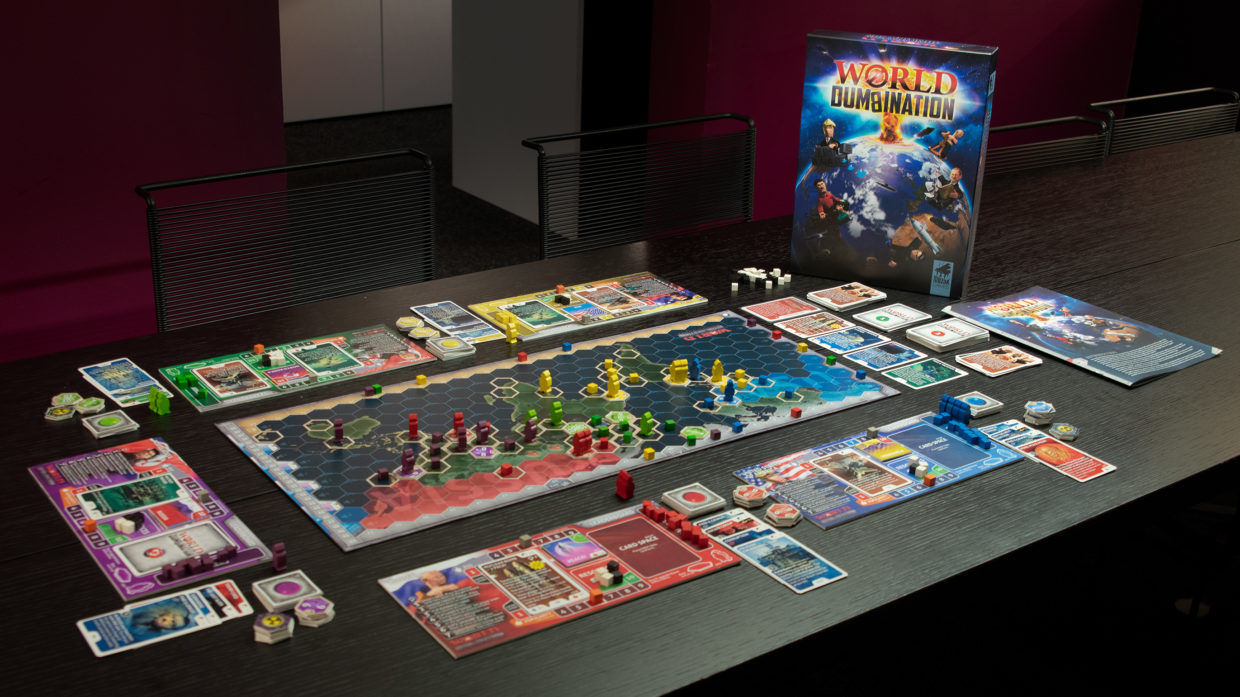 19th
February
2019
---
DESIGNERS BLOG
Designing games are all about problem solving. You constantly make up problems that needs to be solved!
I like to show some typically problems that needed to be solved during the design of World Dumbination. If you don't know anything of the game please take a quick peak at the main web pages to get an overview of the game!
I haven't met very big problems on this game, and most issues have been solved in just an hour or two. But I have other games lying around that I needs quite the effort to solve a problem that has stopped the whole design process. All problems should be solvable, but it just takes a lot of time sometimes.
2nd
February
2019
---
WORLD DUMBINATION
World Dumbination is a fun asymmetric strategy game for 2 – 5 players, on Kickstarter now!
The main inspiration for the game was when some world leaders argued like small children sitting in a sandpit. And that is the idea behind how the leaders are illustrated.
The story
For decades our planet has been monitored by alien species. Worried by recent events, enormous alien spaceships are sent towards earth. Announcing they come to save us from our self-inflicted fate, people rush to get onboard the spaceships. But the aliens will only let the smart people on-board, leaving the less gifted behind. Most of the leaders get in, but some didn't make the cut, for more or less obvious reasons.
In world Dumbination you play as these five leaders left on earth; Trump, Maduro, Putin, Erdoğan and of course Kim Jong-un!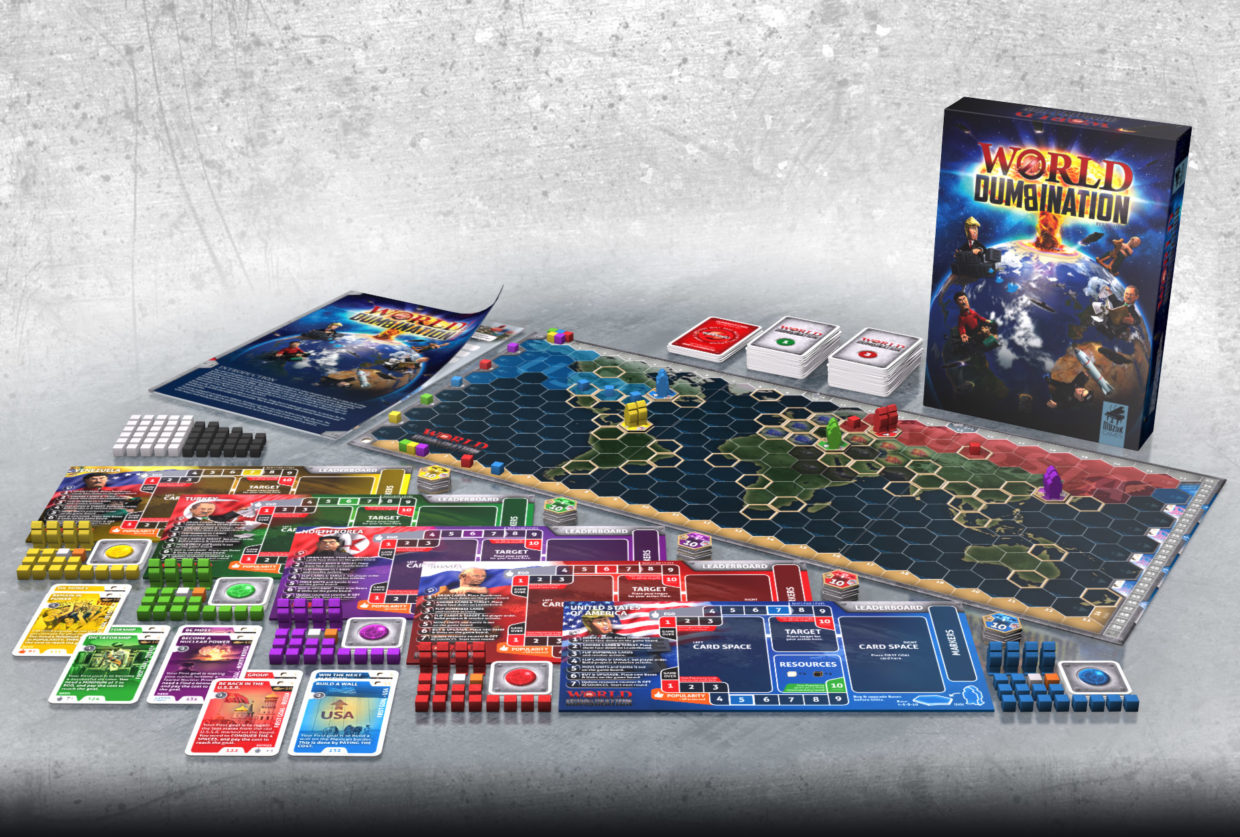 2nd
February
2019
---
NEWS
World Dumbination won the prize for the "Least anticipated War game for 2019" on Boardgamegeek! Well, this is just a bit of fake news since it off course isn't a prize for that! But we are happy we were far away from winning in that category. As a bit of a surprise to us, the game got nominated in the War game category. World Dumbination has a structure and plays a bit like a war game, and you fight your opponents with bombs and military units. But since it is a totally unserious and funny game, it is more of a parody for a war game than an actual war game! The hardcore war gamers wouldn't touch this game even with gloves on, and we would probably be banned from Boardgamegeek winning that category with World Dumbination! 😀 If it had been a category for the most anticipated Warty (war & party!) game, World Dumbination had won that category easily!  😛
Just now we are working with making prototypes to send out to reviews, a Kickstarter date will be set soon after the games are sent out.