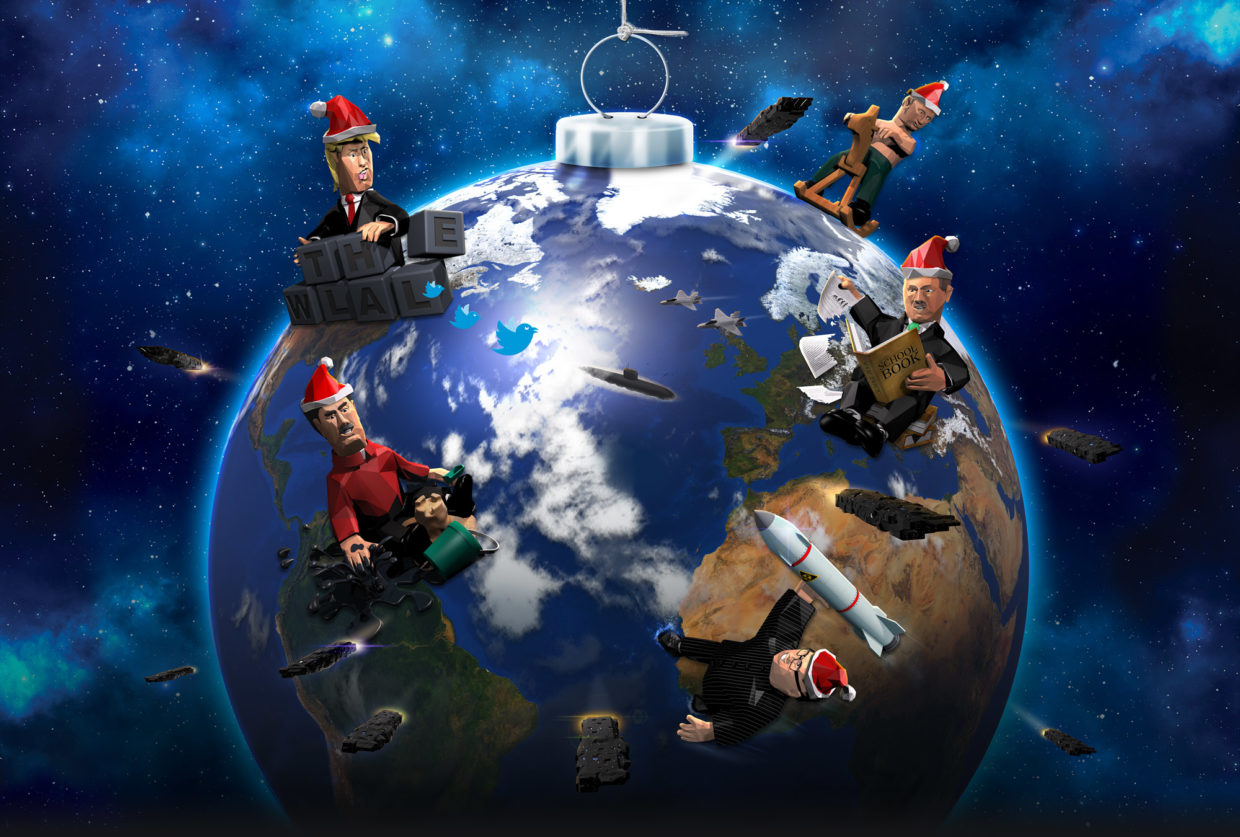 28th
December
2018
---
NEWS
Didn't you get what you wanted for Christmas?
Now you have a chance to win a copy of the World Dumbination board game! 
Enter the contest by:
Subscribe to our Newsletter on the left of this page! 
A winner will be drawn to receive the brand new game when we reach 500 subscribers.
Visit and like any of our Facebook pages: 
facebook.com/muzakgames/
facebook.com/worlddumbination
A winner will be drawn for each page when they reach 500 likes!
18th
December
2018
---
NEWS
The Christmas spirit has reached the world of dumbination. Merry Christmas and have a happy new year!
The work with the Kickstarter presentation for World Dumbination will be take up most of the time here at Muzak Games. We are aiming to launch on Kickstarter late February or early March. We will have more information on that early 2019!