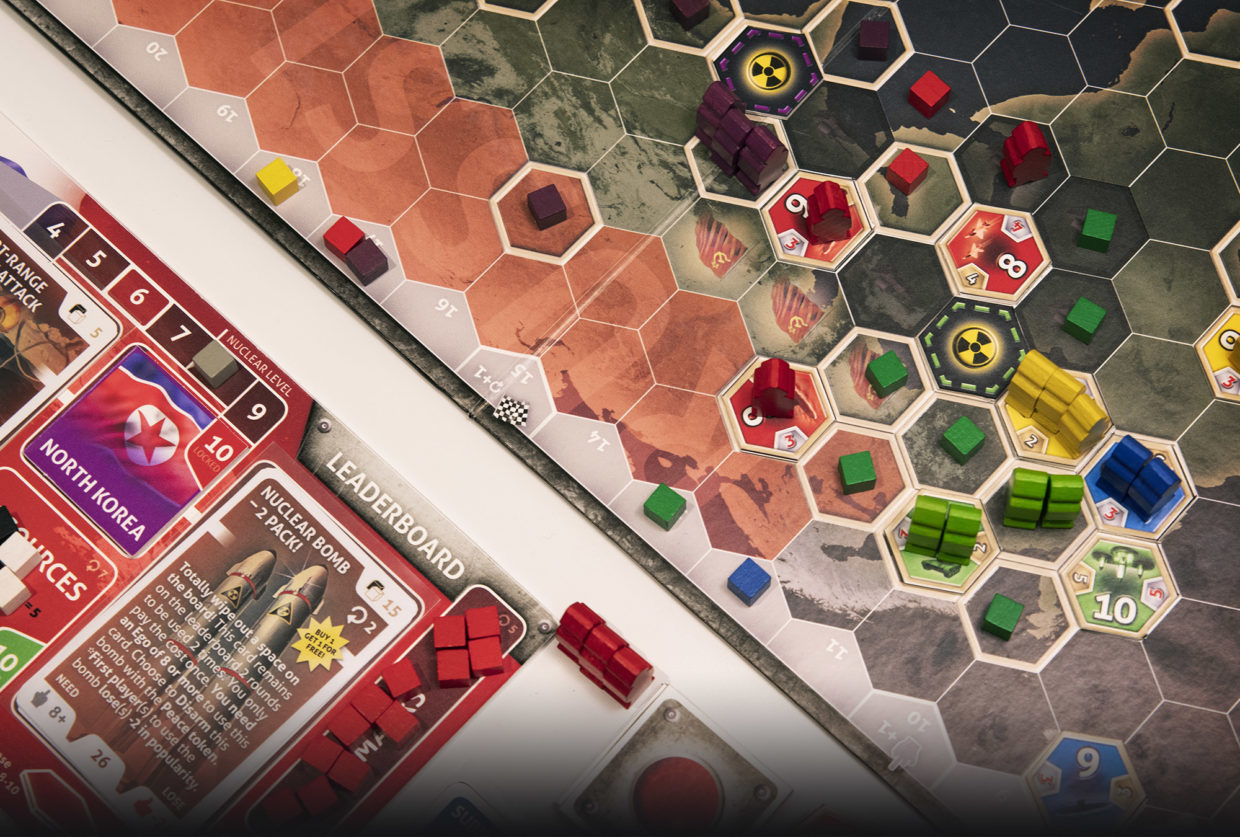 22nd
January
2019
---
DESIGNERS BLOG
The theme is fun, often players start laughing when they look at their newly drawn cards, and you wouldn't find another war game containing Fake news or Alien groupies! But what about the game mechanics?
World Dumbination is an asymmetric strategy game where you use cards and movement on a board to get the most victory points.
Players have different starting points. It is not only the start position on the map that is different. The resource income players start with and the nation's First goals are also different. This of course balances itself out after some rounds. It makes the game more fun to play more times since you can play different nations that demands some different strategies.
I didn't want players to sit with too expensive cards in the beginning when their resource income is low. So by making Level 1 and Level 2 cards the game has a natural build up. Level 1 cards are mostly political and fun, and Level 2 cards are more military actions. Players move on to Level 2 cards after doing their First goal.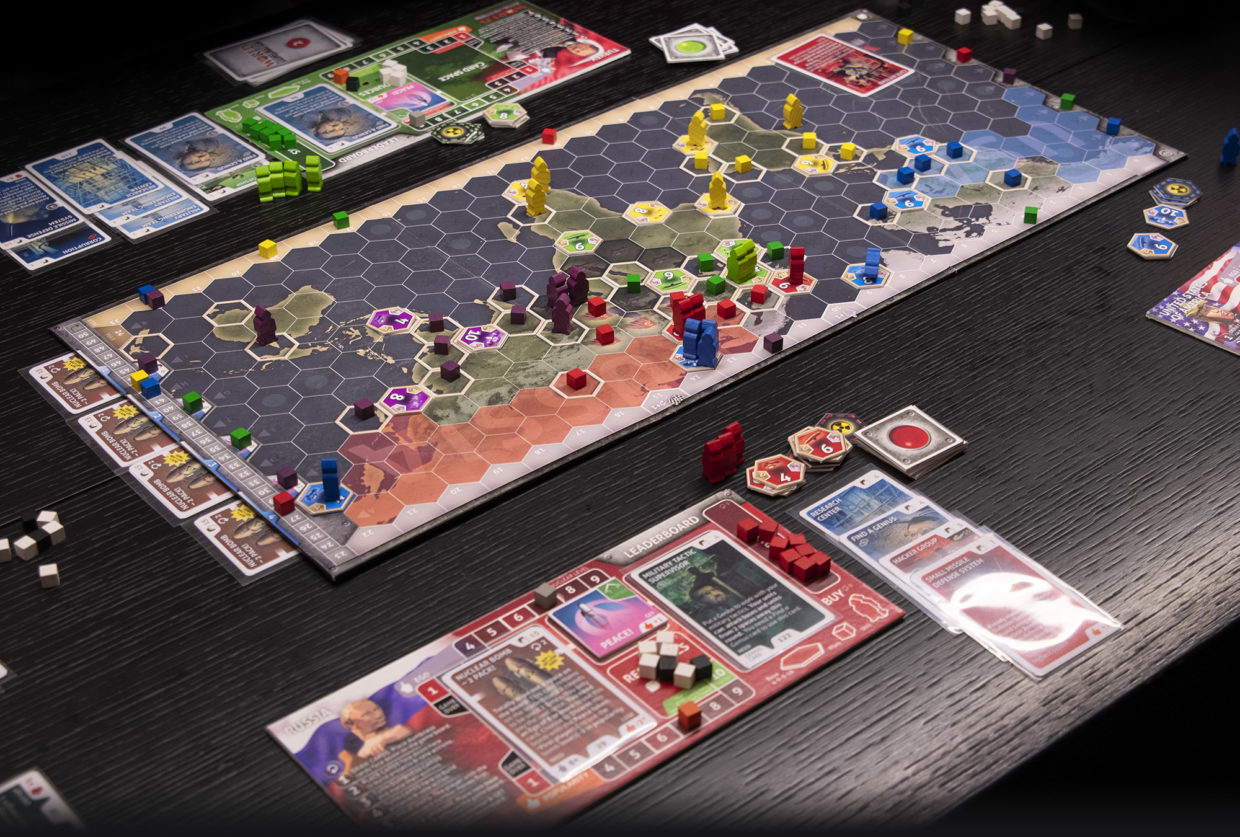 18th
January
2019
---
NEWS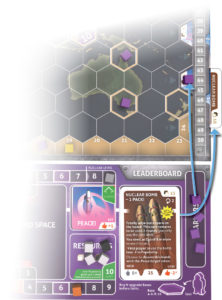 The Peace track was in good use the latest game here at Muzak Games. North Korea and Turkey went all in to be peaceful nations, disarming 4 Nuclear bombs and ending the game with World peace! That and good luck with the Dumbness cards made North Korea win the game just before Turkey. North Korea started with the "Be most peaceful" First goal, and followed up with winning the Nobel Peace Prize, so it was probably well deserved 😉 Russia also wanted to disarm a bomb in the end, but since that card had higher number than the other Nuclear bomb cards, the game ended before Russia got anything done!
The work with the Kickstarter are going forward, but time to do a bit of marketing are also needed, so we are not able to set a launch date yet. More information will come shortly.
15th
January
2019
---
WORLD DUMBINATION
World Dumbination is an asymmetric war game with a twist. Each player has different starting points, as you can choose to play the leader of the USA, Venezuela, Turkey, Russia – or, of course, North Korea! 🙂
The game board is a map of the world where players build military bases and move units. Cards are used for a whole range of actions, for yourself and your opponents. So in short the game is all about combining the best card actions with clever movement on the board!